The mining activities conducted by us are constantly accompanied by care for the surrounding nature and the will to pursue partnership cooperation with the inhabitants of areas close to our production plants.
EDUCATION, CULTURE, SPORT
COOPERATION WITH LOCAL COMMUNITIES
We actively participate in the lives of people inhabiting the vicinity of our mining facilities, supporting the educational, cultural and athletic projects initiated in the municipality. When needed, we deliver aggregate, we provide heavy equipment. We are open to the expectations of the local community, and we respond to them to the best of our abilities.
ENVIRONMENTAL PROTECTION
IN HARMONY WITH NATURE
The initiation of mineral extraction is preceded by the necessity to acquire an Environmental Decision approving the implementation of the project, which in most cases requires the preparation of an Environmental Impact Report for the investment, issued by the Regional Director for Environmental Protection.
MODERN MACHINERY
FRIENDLY TECHNOLOGIES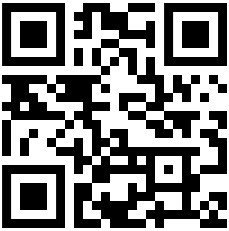 The extraction and processing of aggregate are performed with the use of modern devices and machines in a way which is environmentally safe, without the necessity to drain water from the deposit and discharge it from the pit. During processing, no chemical or biological substances are used, just water collected from the flooded pit, which circulates in a closed loop. The park of machinery and devices operating in the area of our mining facilities is constantly modernised in order to reduce the level of energy and fuel consumption, the emission of exhaust gases and noise into the environment.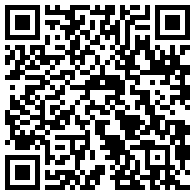 ENHANCING THE LANDSCAPE
AREAS OF LAND REHABILITATION
OVER

650 ha

REMEDIATED
| The extraction of the consecutive parts of a deposit is accompanied by the land rehabilitation of places where mining has been discontinued. Post-mining areas undergo land rehabilitation to create: arable lands, woodlands, waterbodies, tourist areas, recreational areas or areas of nature. We care for the diversity of land development, the possibility to fully use the assets of nature and landscape in a given production plant and | its surroundings. Land rehabilitation is performed only with the use of our own earth masses stored at the edges of the pit during excavation operations. Waterbodies generated due to mining extraction enrich the previous woody or agricultural landscape and contribute to the generation of new valuable habitats of fauna and flora. They also constitute an attractive area for recreational development. |
| --- | --- |
CARING FOR THE ENVIRONMENT
SAFE EXTRACTION
The Company's many years of experience clearly indicate that the process of extraction does not entail any significant impact on the surrounding environment, including the natural assets and the quality of life of local community.