| We are the top producer of construction aggregates in north-western Poland. For several decades, we have been providing high quality aggregate, participating in the implementation of local investments and helping to build our region. | |
| --- | --- |
GET TO KNOW US
HISTORY OF THE COMPANY
The beginning of the company dates back to 1964, when the first mining and processing plants of the Szczecin Aggregate Extraction Company began to operate. However, the most important event for our contemporary history was the privatisation of the company in 1991. Since then, now as the Szczecin Mines of Mineral Resources Joint-Stock Company, we have been constantly working for the appreciation and satisfaction of our customers.
LOCATION
AREA OF ACTIVITY
The area of our activity includes the Zachodniopomorskie, Lubuskie and partially Wielkopolskie Voivodeships. Due to the activity of the Bielinex Beton company, we also deliver our products in the area of Lower Silesia.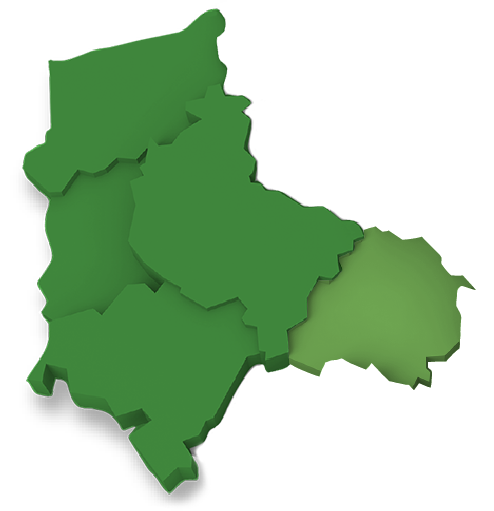 3 COMPANIES

THE CAPITAL GROUP

Along with the Bielinex-Beton Sp. z o. o. company and the "Geoprojekt Szczecin" Sp. z o. o. geological company, we form a capital group, which allows us to extend the scope of our actions and comprehensively manage the market.

Kruszywa SKSM S.A.

Geoprojekt Szczecin Sp. z o. o.
REBRANDING

THE NEW LOGO
Over the almost thirty years of the SKSM S.A. company's activity, a lot has changed on the market where the enterprise operates. The changing surroundings have encouraged us to initiate rebranding actions. In order to facilitate communication between us and our clients, the name has been shortened considerably. We can also boast a new logo.
Szczecin Mines of Mineral Resources Joint-Stock Company is now KRUSZYWA SKSM.